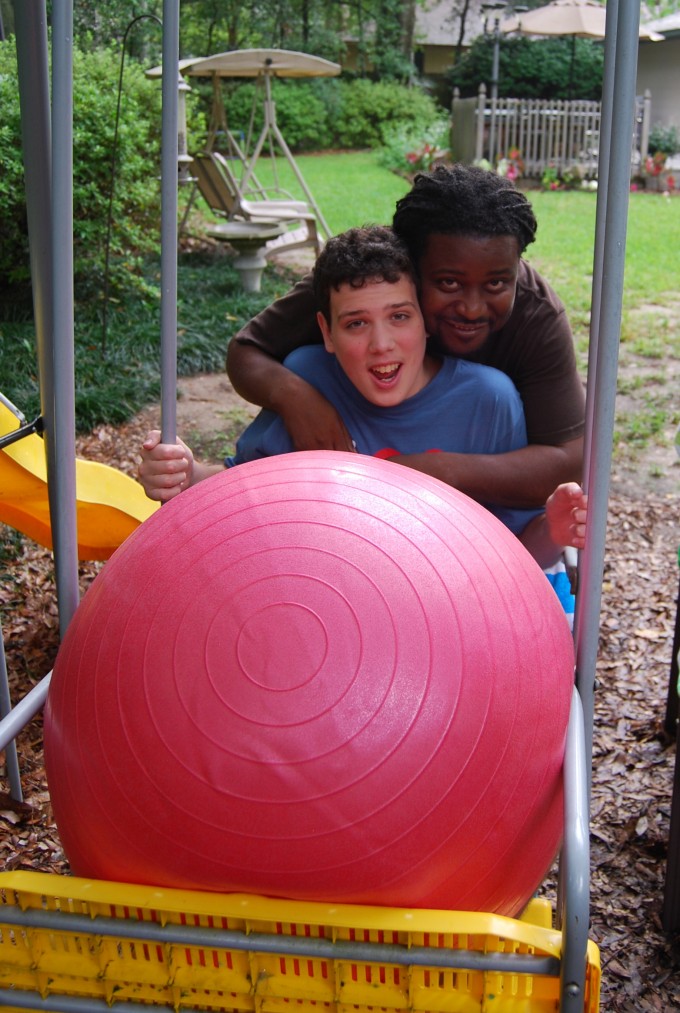 Our desire is for PURE individuals and their families to become an integral part of your local church. This approach necessitates more than just a weekly one hour class on Sunday mornings.
Jesus spent a majority of His time on earth teaching about, ministering to and caring for people with disabilities of some type – blind, sick, physically disabled and many others that society viewed as outcasts. Why should the Body of Christ in today's church be different? As Christians, we have the love, compassion and and understanding of Jesus to share with people with special needs and their families.
In order to most effectively reach PURE families in your local community, PURE Ministries outlines a few important principles that are essential to establishing and growing PURE Ministry in your church.
First, church leadership must understand the importance of reaching out to PURE families in their community and support the ministry. Churches must begin to think about PURE Ministry in their church as a foundational outreach, much like ministry to children, youth, senior adults or single parents. Pastoral and leadership support is pivotal in making this change in thinking a reality.
Second, the church must begin to consider how individuals with special needs may fill roles within their body. Sometimes PURE Ministry can be viewed as a service we provide "to" a group of individuals. However, we must make sure to acknowledge the valuable contributions that are made to the Body of Christ by PURE people. Like all of us, PURE people are unique in the blessings, talents and desires they posess. And like each of us, PURE people also each have a unique contribution to make to our fellowships. It may mean filling in a volunteer role in the church or be as simple as offering a smile to others.
Third, the church as a whole must be willing to expand their horizons and consider how they may support PURE Ministry. This does not mean that every church member be on the volunteer list and be directly involved in the ministry. However, this does mean that each member can expect to see and interact with individuals with special needs at church events. Each member has the opportunity to reach out to PURE people in the community and invite them to be a part of PURE Ministry at their church. Individuals may need to transform their way of thinking and be willing to accept different approaches to how PURE people worship, serve, communicate and interact.
When these principles are implemented, your church will find that the outreach efforts have a three-fold impact.
Individuals
When the church intentionally reaches out, the individual with special needs is given the opportunity to reach new levels of growth spiritually, socially, physically and emotionally. The beauty of the Gospel is its simplicity and individuals with special needs can and do come to an understanding of their need for a relationship with Christ. Eternity is impacted.
Families
There is a tremendous impact on the family of the child or adult with special needs. These families who so often feel isolated, misunderstood and cut off from our society find themselves in an environment where their child or adult with special needs is not only welcomed but embraced. The family of the PURE person has the opportunity, many for the first time, to become a part of a body of believers and establish a circle of friends and support system that they have been lacking. Families who have been turned away from churches in the past come to a new understanding of God's love and His plans for each life He creates.
Volunteers
Becoming a volunteer in PURE Ministry can be an intimidating process, especially for the individuals who consider themselves to be untrained and unqualified. However, something wonderful takes place when a person is willing to go beyond his or her daily level of comfort and experience to reach out to a group of people who is considered to be different. The love of Christ is extended through us and we begin to see that these people we were planning to reach out to are actually reaching out to us. Genuine friendships are formed with PURE people and their families. These people who we valliantly set out to care for become our friends and end up ministering to us! There is no greater joy than that of looking forward to the next PURE Minisitry event so that you can catch up with all your buddies and their families! The eternal perspective of volunteers is changed.
An excellent starting point for churches that do not currently reach out to PURE individuals and their families as well as churches with a traditional Sunday morning approach who are looking to expand is respite care.