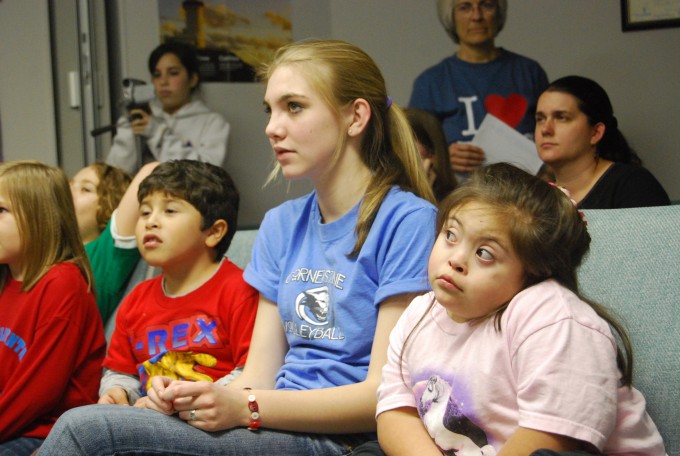 What makes PURE Ministries different and why should I give to PURE Ministries?
We are uniquely and singularly focused on transforming the church in America by awakening Christians to the blessings of PURE people in our midst. We are attempting to spread an often forgotten message that must be heard today by the Body of Christ and put into practice by local churches in our communities if we are to be truly authentic Believers. Because God has created ALL people (including those with disabilities), He counts us all worthy of His love and sacrifice and He uses us all to accomplish His purposes. We as Christians must strive do as He does – love and accept unconditionally and without expectation.
Why aren't denominations funding PURE ministry in their churches themselves?
 Unfortunately, most denominational organizations are currently not doing this for reasons unknown. We, though, at PURE Ministries believe we are called, with your help, to fill that gap in this critical time and area of often neglected ministry in our local churches.
Is PURE Ministries affiliated with any specific denomination?
No. PURE Ministries will and does work with any Christian church where God is moving.
How can I partner with PURE Ministries to support the work you are doing all over the nation?
We are seeking partners for monthly financial support as well as one time gifts to boost and sustain ministry goals.
Will I be kept informed of the work of PURE Ministries in the future?
Yes! We will include you on all ministry updates via special emails, periodic newsletters, and social networking, as you request, as well as our informative website.
How do I get someone from PURE Ministries to come speak or train at my church or organization?
Either call us or go to "Contact Us" and simply ask! This will start the ball rolling.
Does PURE Ministries "charge" for someone to come to my church and speak or train?
No. PURE Ministries does not charge for its staff to come to your church, conference, or organization. We do ask that the ministry be reimbursed for normal travel expenses in most cases, particularly if we must fly to your destination.
How often are PURE Celebrations held?
The goal of PURE Ministries is to host a PURE Celebration in a different region of the country every other year.
How can I have a PURE Celebration in my city?
Just call or email us and we'll begin discussions. Please know that we must have an organization (preferably a church) serve as the primary sponsor of the event. Facts to keep in mind about hosting a PURE Celebration: Venue must seat 3000+ people; Venue must be extremely "handicap friendly"; event requires 150-250 volunteers working prior and during the event to make it all happen; and, it is an unbelievable "happening" for your church!
Can we use the word "PURE" or the PURE Ministries logo at our church in branding our own ministry?
Most definitely, YES! We have invested many dollars in protecting "PURE Ministries" ("PURE Ministries" is a legally registered trademark ®) as well as our logo expressly for the purpose of allowing churches to use them if they wish.
How can I volunteer at PURE Ministries?
If we are having a PURE Celebration in your area, we welcome anything you can do and be a part of it!
PURE Ministries is not an organization that is "local" to any one place in America and therefore is unlike most ministries in that we don't have local projects ongoing. The best way you can help us is spread PURE ministry in your own local area. If you are already involved in your church disability ministry, get even more involved. If you see things that PURE Ministries might be able to help make better, please contact us.