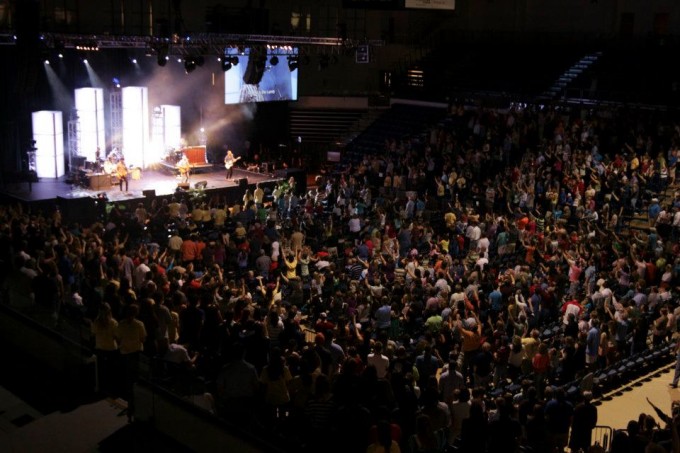 PURE Celebrations are the main events for spreading the word about the exciting possibilities for local churches in working with families affected by disability.
PURE Celebrations are large scale gatherings targeting average church-attending Christians in America. Each Celebration includes performances from well-known music performers, inspirational speakers and encouraging stories from PURE families and individuals. Celebrations are held in strategic locations throughout the United States. PURE Celebrations have been held in Atlanta, GA and Birmingham, AL. Future sites include Tulsa, OK.
Next Steps Gatherings
After attending the PURE Celebration, attendees will be asking questions: What does this mean for me? What does this mean to my church? How do I get started? What do I do now?
Each PURE Celebration attendee will be invited to attend a Next Steps Gathering to find out how they can become personally involved and what steps their church can take to reach out to PURE families in their neighborhood. Next Steps sessions will be scheduled for various dates and times in the local area surrounding the Celebration location. There is no charge to attend a Next Steps Gathering. The goals of the Next Step Gatherings are to understand what options are available to reach out to PURE families and how each person and church can play an active role in creating, expanding or improving services in their community. No previous experience is needed!