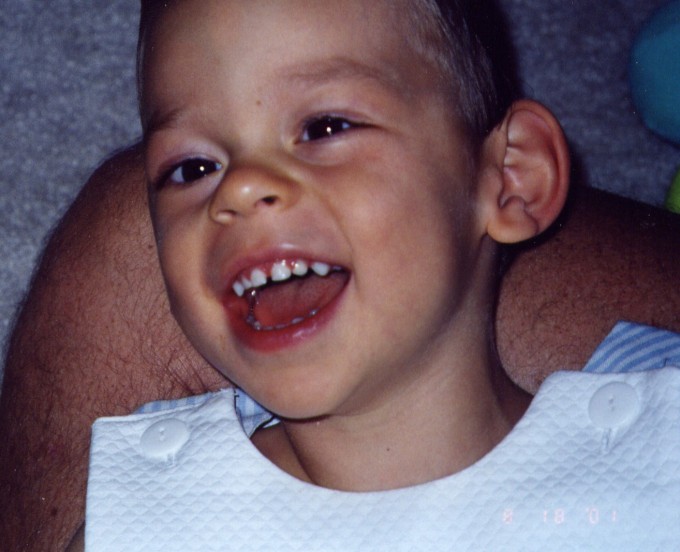 A Little History
PURE Ministries began as Zachariah's Way in the fall of 2003 by the family of Zachariah Emerson, in honor of this little boy whose short life on this earth changed ours. Our desire is to share the blessings and pure joy of people with special needs (PURE people) and their families with all who will listen and get involved.
What we do at PURE Ministries is very simple. We help churches (the Body of Christ) become more aware of and to better minister to people with special needs and their families. It is certainly not rocket science, but it is the ministry to which God called us with the birth and death of our first grandson, Zachariah. Regrettably, we have seen first-hand how so many churches have dropped the ball in this area – many, many people are fearful of these people and try to avoid them at any cost, while others may want to do something, but just don't know what to do. Unfortunately, the church has reflected this attitude of so many people. In addition, the families all too often are isolated because people just don't know what to say or do. PURE Ministries is committed to helping people see special needs people for what they are and to help people, specifically the church, better minister to them and their families. Our goal is not to glorify our ministry or ourselves – our goal is to glorify Jesus Christ by encouraging His people to do what He has commanded us to do and to help us all do it better.
We do this primarily by speaking/preaching in churches, PURE Celebrations, Conferences, and conducting very practical PURE Next Step Gatherings  to help churches start and grow vibrant PURE ministries. Our focus is the church – the average person sitting in church pews and pastors, who are, for the most part, totally unaware of this world of special needs and the needs of families all around them. Most importantly, they are unaware
of the tremendous blessing God has in store for them when they choose to get involved with these special people and families. The ministry possibilities are endless.
To avoid unintended confusion around the different names by which we are known, Zachariah's Way, The PURE Ministry Project, and PURE Ministries, we have recently decided to be known exclusively as PURE Ministries as we go forward. We pray this will make things simple for all of our supporters and friends with whom we work.
Yes, we still are Zachariah's Way! Our 501 C-3 tax exemption is in the Zachariah's Way name and our organization will always be known by many as Zachariah Way for whom the ministry was named.
Further, we are still at hard at work executing the many facets of The PURE Ministry Project and plan to continue doing so in the years to come. However, PURE Ministries captures best who we are and what we are attempting to do at this point in the life of the ministry.