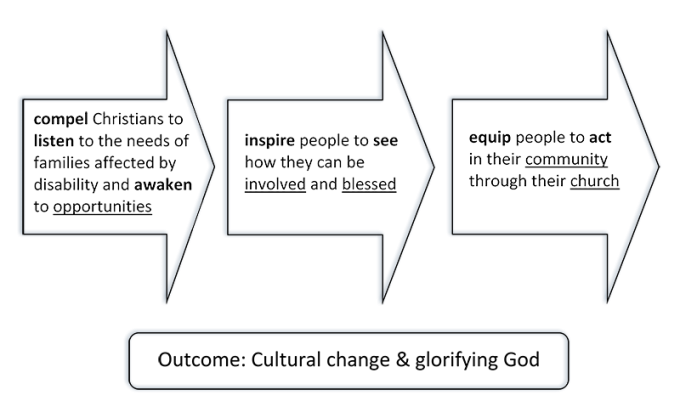 We seek to COMPEL Christians to hear the unique needs of families impacted by disability by hosting PURE Celebrations around the nation. These large scale, regional events are designed to be times of worship and inspiration while conveying the possibilities that abound when deliberately including PURE people and families into the church.
We seek to INSPIRE Christians to see how each person can be involved through offeringrespite care programs within their home church.
We seek to EQUIP Christians to carry out this mission in their own community by offering practical, real-life training, consulting and advice on how to begin, expand or improve outreach to PURE families. These services are offered at no charge.