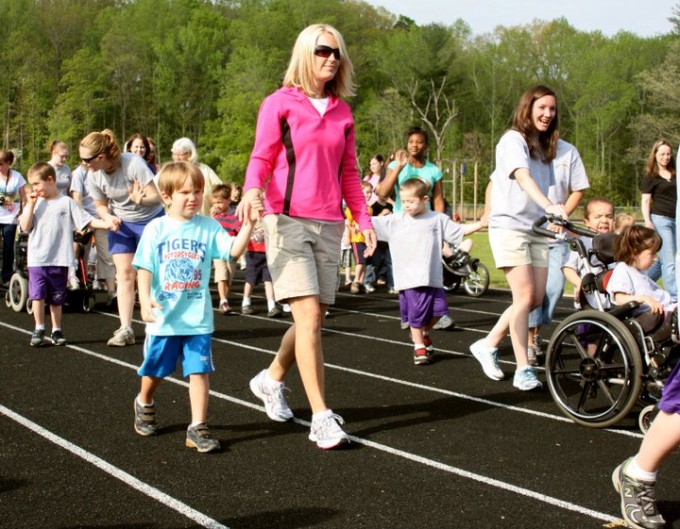 The PURE Ministry Project is a nationwide effort to assist Christians in including, ministering to and caring for individuals with special needs and their families within the framework of their local church.
When Zachariah's Way was founded as a non-profit organization in 2003, the focus was set to awaken Christians and increase awareness of and ministry to PURE people and their families through churches. In order to reach this goal, the PURE Ministry Project was born and is now the main focus of the organization.
In order to launch a large-scale cultural change in perception of individuals with special needs, we plan reach our goals through the following efforts:
PURE Celebrations
These large-scale regional events are designed to be exciting times of inspiration, worship and possibilities. A PURE Celebration is a one-time event in a large metropolitan area throughout the nation he events include worship with guests such as Chris Tomlin and Ginny Owens and special guest speakers with close connections to PURE people. Guests have included Kurt & Brenda Warner, Nascar Driver David Ragan and Governor Sarah Palin.
The target audience for PURE Celebrations are everyday Christians who may or may not be aware of the needs of families impacted by disabilities. PURE Celebration attendees will be encouraged to attend a Next Steps session in the weeks following the event.
Next Steps Gatherings
Following PURE Celebrations, attendees are invited to enroll in one of several Next Step Gatherings in the local area to learn more about how their church may become involved with PURE Ministries.
The target audience for Next Steps Gatherings are Christians from all walks of life who are interested in taking the inspiration from the PURE Celebration to the next level. While it is not necessary for this group to have any prior experience or training in the fields of special education, physical therapy or any other specialized study, everyone is welcome to attend. This training is designed for churches with any level of involvement in outreach to PURE families – whether they have an active and growing ministry or are just beginning to consider the possibilties.
Seminaries
Beginning at the training grounds for new pastors and ministers is a strategy that PURE Ministries is using to increase understanding of the unique needs of PURE families within the context of the community and the local church.
We believe that if pastors and other church/missions staff have a clear understanding of the needs of PURE families and the blessings of working with these families, they are much better informed, prepared and motivated to establish ministries that welcome, include and accommodate individuals with special needs and their families.
Our current efforts in various seminaries around the nation include seminars ranging from one class session to an in-depth one week study of the call of the church to reach out to PURE families.