Beautiful, Peaceful Shoes
---
Posted on June 13, 2016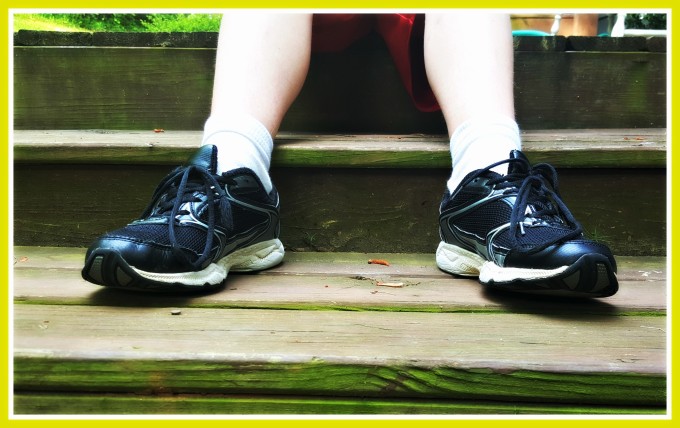 I knew that it was likely to happen one day, but Noah had never mentioned it. Naively, I assumed that maybe he just stayed under the radar of kids who would bully him. I was wrong. Yesterday in the car I was lamenting how I saw a student make fun of another student today. Noah, in a very matter-of-fact way, replied, "Yeah, kids make fun of my shoes." I felt like someone punched me in the gut.
I wanted to ask a million questions at once…Who is this punk and where does he live? Did you tell a teacher? Did he do anything else to you? Did you feel physically threatened? Why didn't you tell me? I would have bought you new shoes! Great shoes! Awesome shoes! Way better shoes than he has…[continue Psycho-Mom rant here]
I managed to swallow back all of my fear and anger and ask instead, "What did you do?" Noah calmly replied, "Oh, nothing. This stuff just happens." I asked if he would like new shoes. Looking out the window as we pulled into our neighborhood, Noah replied, "No, I'll get new shoes when I outgrow my old ones. We don't buy new shoes because of that."
Henri Nouwen , in Adam, tells the story of Adam Arnett, his "friend, teacher and my guide"[1] at L'Arche Daybreak community in Toronto. Nouwen served as Adam's caregiver and, after Adam's death, felt compelled to write how "Like that of the first Adam, our Adam represents every human person and thus more easily raises the question: 'Who is your Adam who speaks to you about God.'"[2]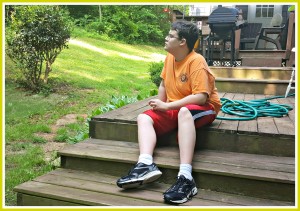 I suppose Noah, in all of his autistic mystery, has spoken to me about God more than anyone I have ever known. His calm response was more than just an indicator that he doesn't feel social pressures due to his challenges. Something in the tone of his reply let me know that he had just completely seen through an uncomfortable encounter with humanity. While it took me a few moments to grasp a Christ-like response, his insight was immediate. Nouwen wrote about the aptitude people with disabilities show in displaying better responses to the world and it's pressures.
He was a person, who by his very life announced the marvelous mystery of our God: I am precious, beloved, whole and born of God. Adam bore silent witness to his mystery, which has nothing to do with whether or not he could speak, walk, or express himself, whether or not he made money, had a job, was fashionable, famous, married or single. It had to do with his being. He was and is a beloved child of God. It is the same news that Jesus came to announce, and it is the news that all those who are poor keep proclaiming in and through their very weakness.
Unfortunately, there is a very loud, consistent, and powerful message coming to us from our world that leads us to believe that we must prove our belovedness by how we look, by what we have, and by what we can accomplish…We need to hear the message announced and see the message embodied, over and over again. Only then do we find the courage to claim it and to live from it.[3]
Noah reminded me there is a better way to live and respond to the world, a Third Way. Often times, for his brain, this different way is his default and I am left wondering which of us is really "disabled."
[1] Henri J.M. Nouwen, Adam, God's Beloved (Maryknoll, N.Y.: Orbis Books, 1997), 15.
[2] Ibid. 17.
[3] Ibid. 36-37.