PURE Ministries Mission: India – A Call to India (2015) – "Discovery" – a photo journal
---
Posted on July 15, 2016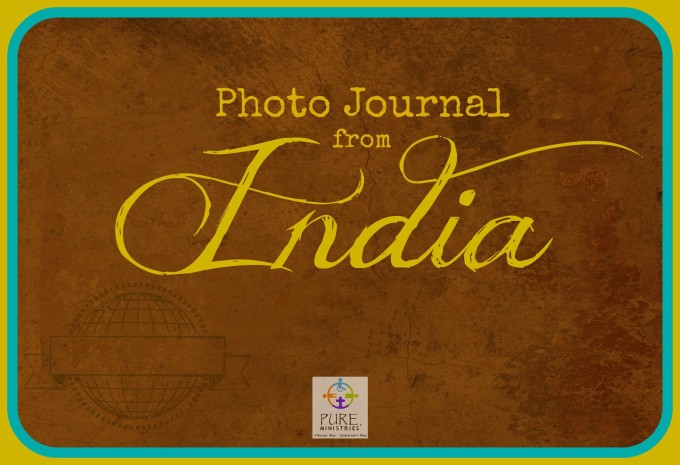 As a first step in PURE Ministries Mission: India, PURE Ministries staff made a discovery trip to India in September 2015. Asked to come to India by C.V. Vadavana, president and founder of Sathyam Ministries International, David and Lee had opportunities to speak in several seminaries, children's homes, hospitals, nursing schools, etc. God impressed on them the need for the PURE Message to be spread in this exotic land of 1.3 billion. As a result of this trip, God is leading and calling others to become involved in more ministry in India.
Take a look at what PURE Ministries accomplished on this first trip. Join us now on a virtual trip by looking through this photo journal of the October 2015 Discovery trip.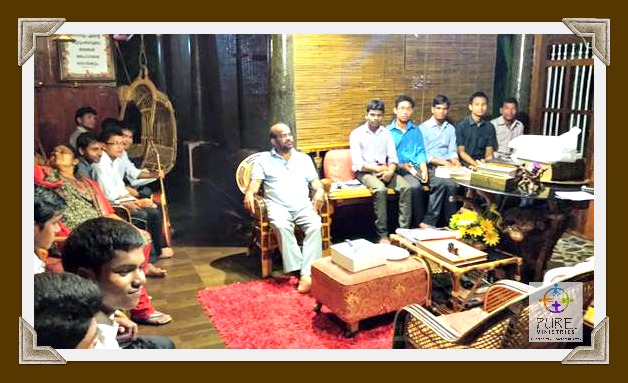 After traveling 24+ hours by plane and a 3 hour car ride in chaotic Indian traffic, we had arrived to our host, Pastor CV Vadavana, his family, and some precious students from the Sathyam Ministries Seminary greeting us with us praise songs and a birthday celebration – it was my birthday! Knowing that these people, especially the seminary students who had travelled more than 4 hours just to be at the Vadavana compound that week away from their families so I could teach them at night, were so very serious about the Lord and the plan He has for them, I felt a great burden for them and what God was going to do through these men in India. As I sat listening to them sing and looking into their faces I can remember, what a responsibility I was given in the coming week to teach the scriptures clearly and to encourage these sweet people.
On our first full day in India and after speaking at chapel at the New India Bible Seminary in Karnataka, Kerala, India, Lee and I were asked to speak to a class of students training for social work. because of the negative identify placed on families of special needs by their  Hindu culture, these particular seminary  students, though not specifically training for the ministry, would actually have the privilege of being in the homes of countless special needs families and would be reaching and touching them for Christ in ways that others could not. As Lee was talking to the students about the very important, ever present need to treat these special needs families with respect in every way, my heart was overwhelmed with what God would be doing with the people in that classroom that day.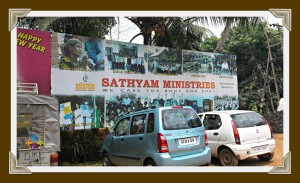 We visited Sathyam Publications at the headquarters of Sathyam Ministries where more than 500 Christian titles, Bible dictionaries, Bible commentaries, Biographies, Bible references, 400 different versions of the Bible etc. are published. Being in India with Sathyam Ministries and gaining but a glimpse of the reach of their ministry virtually all over India, especially through their publishing was humbling, to say the least. It was a great encouragement and challenge to us to see such dedicated people working in less than "western" world comfort and doing such meaningful work for the Lord.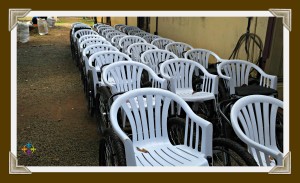 On our visit to the headquarters of Sathyam Ministries we were given
the unique blessing of praying over that day's wheelchair distribution. Partnering with FREE Wheelchair Mission located in Irvine, California, Sathyam to date has built and given away over 100,000 wheelchairs throughout India. You can only imagine the look of pure joy and genuine gratitude in the faces of the people, young and old alike, receiving the gift of mobility – many for the first time in their lives. As I prayed for each one of them I prayed for us: Oh, that we in America could be so thankful for the many, many gifts God has given us and we take for granted.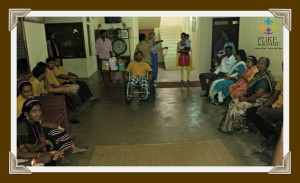 Though the picture here isn't real clear, the joy in these PURE children living in Justin's home (named for their PURE son, Justin) on the Vadavana compound comes through loud and clear. The children were so happy to have us visit and, just like PURE children here in America, they put on a great show for us! A great highlight for me was holding a delicate birdhouse made from coconut shells and given to me by a precious little PURE girl as we left. Knowing we would probably be making many more trips back to this wonderful home in the future if the Lord allows, helped some as we wiped away the tears of gratitude as we walked away, overwhelmed with the goodness of God in permitting us to be in such a place as this.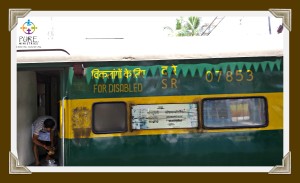 As we were about to board a train to travel from Thiruvalla 50 miles back to Kochi, we saw this special train care marked for the disabled.  In a country where the disabled are generally shunned by the general public, designating a special, isolated car of an already dilapidated train, was but a further degradation and humiliation for these people and their families. The predominantly Hindu culture of  India, though at first glance appears much harsher in its treatment of people with special needs, is in many ways very similar to us here in America – we just rely on the government and secular organizations to do what we as Christians so often simply won't or fail to do. In India, there are no such government, school,  or secular organizations providing services to the disabled community – if the Christians in churches and Christian organizations don't do it there, it doesn't get done. Pray for the churches and Christian organizations with a heart for PURE people and their families  in India.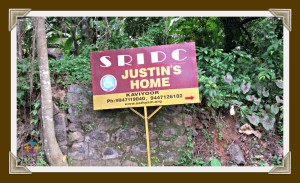 After looking everywhere for a place that would help educate their middle son, Justin, Mary Vadavana, with the support of her husband, C.V. started "Justin's Home" on their property in Thiruvalla, Kerala. Beginning with only one child, Justin, this place is now the Sathyam Research Institute and Disability Center and the project is named Justin's Home. Currently, the home houses some 25 children between the age of 3 and 15.  When we visited this wonderful place, we found loving house parents, well cared for and, obviously, well-loved children, living in a warm, Christian home environment. Overwhelmed is not sufficient to express our emotions that afternoon: they lovingly greeted and received us; we talked with, loved on, held, and were entertained by them; and as we left, they presented us with gifts they had made for especially for us. Though we had taken 3 large suitcases of gifts and supplies to India for them, I can assure you that we left with far more than we came and we left rejoicing for the blessing of being in such a place as this.
PURE Ministries returned to India in January, 2017. Click here for a photo journal of the 2017 trip.