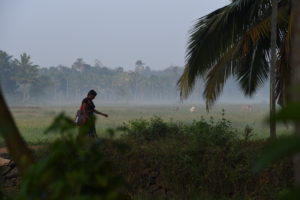 In the providence and timing of God, PURE Ministries was asked to go to southern India in the spring of 2013. The initial "discovery" trip was made in October 2015 and was followed up with another trip in January 2017 and most recently in, August, 2019. God has moved and is using Christian organizations and our friends to make Mission India a reality. These tools in God's hand are:
Dr. C.V. Vadavana, President and Founder of Sathyam (Truth) Ministries International, with headquarters  in Thiruvalla, Kerala
Dr. Manju George, pediatric neurologist and director of the Pratheeksah Child Development Center at Pushpagiri Medical College Hospital in Thiruvalla, Kerala
Samford University in Birmingham, Alabama
Beginning with a simple invitation for PURE Ministries to visit India, PURE Ministries is currently partnering with Sathyam (Truth) Ministries International, Samford University Health Sciences Department, and Pushpagiri Medical College Hospital in various ministry initiatives. PURE Ministries is now expanding the program which sends American therapist teams to India to broaden the knowledge base and expertise of the therapists there. Additionally, Sathyam (Truth) Ministries International is serving to further spread  the PURE message in India by providing speaking engagements and ministry opportunities in churches,
hospitals, nursing schools, seminaries, special needs children's homes, and various other forums throughout India.
God Himself is leading PURE Ministries into this exciting new ministry in India. We are thankful for His provision in allowing us to minister to the precious people of India. We have committed to go where He leads and are excited about the future God has for us in this exotic land.
In an attempt to better describe our work in India, we have compiled "Photo Journals" of our trips. We encourage you to spend a few minutes now and "travel" with us to India!