On January 6, 2017,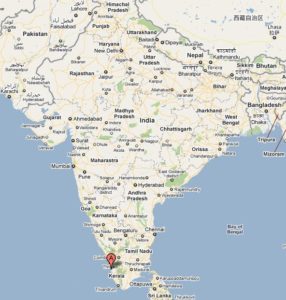 a team of special needs therapists boarded airplanes in three different U.S. airports – Philadelphia, San Francisco, and Atlanta. Their ultimate destination: Pushpagiri Medical College Hospital in Kochi, India. Their objective was to conduct "n'ABLE", a 4 day conference/workshop which would include: each therapist making presentations, conducting classes, and demonstrating to a large audience state-of the-art training methods and techniques. All of this was an attempt to broaden the knowledge and expertise of hospital therapists, parents, and house parents of children's homes caring for PURE children. The conference/workshop was superbly planned and managed by Dr. Manju George, pediatric neurologist and director of the Pratheeksha Child Development Center at the hospital. Dr. C.V. Vadavana, President of Sathyam International Ministries, housed and hosted the team. In association with Samford University in Birmingham, Alabama, the team, led by David and Lee Glover of PURE Ministries, was God-picked, and was composed of 5 therapists from different therapy disciplines and locations in America: Dr. Carol Koch, speech pathologist and Associate Professor, Department of Communication Sciences and Disorders from Samford University; Dr. Hollea Ryan, audiologist and Assistant Professor and Audiology Program Director, Communication Sciences and Disorders from Samford Universty; Holly Micheff, occupational therapist from Livermore, California; Leo Reyes, physical therapist from Milpitas, California; and Noel Anderson, music therapist from Roanoke, Virginia. . What you are about to see and read in the following photo journal is a pictorial account of what happened on and as a result of this trip. Realizing that no amount of pictures can adequately depict or describe the emotions, sights, smells, and sounds of the week, the photo journal will hopefully give the viewer a glimmer of this life changing week for all. As we look back now we also realize with great certainty that God not only chose the team and the hundreds that attended the sessions and seminar, but He also completely directed every aspect of it. His Spirit was evident and palpable constantly. Most importantly, through it all, people were blessed and encouraged and He was glorified. 
To view the photo journal of the first, 2015 Discovery, trip to India, click here.
Click first thumbnail below to begin your tour of the most recent 2017 trip to India. Enjoy!