PURE Ministries Goes Global
---
Posted on September 9, 2015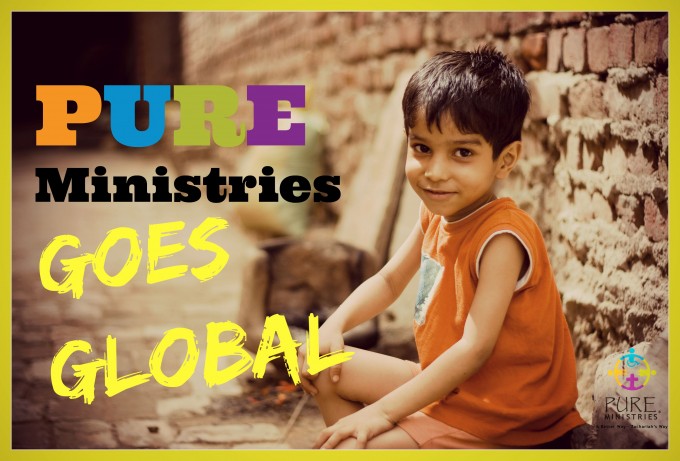 Later this month, September 19-27,  David, Lee, and their grandson, Ben, will be leaving for India in the first venture for PURE Ministries outside of the US. Though we have a number of churches as members of the PURE Ministry Network in other countries, this will be the first time PURE staff have been able to take the PURE message beyond America. David and Lee had been asked to come and were planning on going to Liberia, Africa in late October, 2013, but their daughter, Katie, unexpectedly passed in October and the trip was cancelled.
God has orchestrated this trip through Pastor C.V. Vadava and Sathyam Ministries based in California and India. The Lord has called Brother Vadavana and Sathyam to initiate many ministries in India. They have founded and operate two orphanages, operate mission schools, and the Sathyam Theological Seminary resulting in the planting of many churches in India. In addition, they provide wheelchairs to disabled children and adults, publish Christian literature, and serve and care for the poor, the homeless, the hurting in India. C.V. and his wife, Marykutty's, second child, Justin, inspired them to start the Sathyam Research Institute and Disability Center, a learning disability center for mentally challenged children. 
On this trip, David will be primarily speaking in various churches, in several conferences, and at the Sathyam Theological Seminary. Also, David, Lee, and Ben will be visiting and working in many of the ministries there as they travel to the various cities primarily in southern India. The trip will take us to the southern part of India  in Kochi, on the southwest coast and onto the central southern city of Bangalore. 
As always, we covet your prayers as we seek to spread God's message of unconditional love – our PURE Ministry – across the world.