Happy Trails to You
---
Posted on November 20, 2013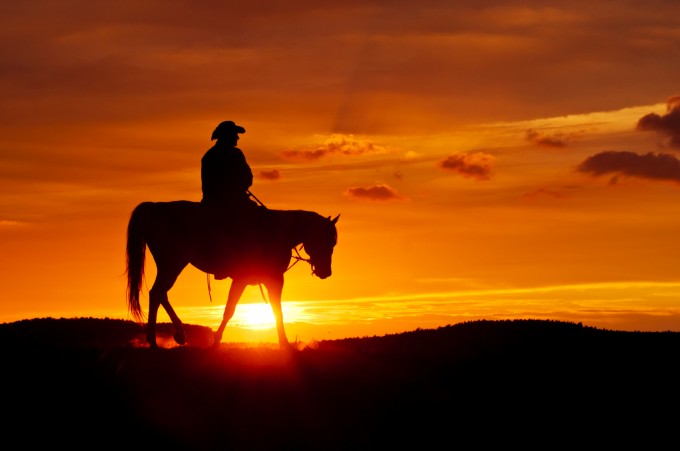 How good and pleasant it is when God's people live together in unity![1]
The invitation to attend came quite unexpectedly. "Oh, you don't want to miss this!" they exclaimed. Unable to resist, I arranged to make my way to First Baptist Church of Tucker for their annual "Special Needs Ministry Sunday." Each year on this designated Sunday, the ministry devoted to people with differing abilities leads the congregation in songs of worship, offering and prayer.
I have been to all kinds of worship services. From High-Church liturgy to church camp vespers, I have had the opportunity to worship in many settings representative of many styles of sermon and song. But I have never encountered any worship setting quite as rapturous as what I would participate in on that day.
The excitement was palpable upon entering the beautiful sanctuary of this church that was celebrating its 120th year. When the ushers who greeted me at the door learned that I had come especially to attend this service because of its leadership, I was personally escorted to a pew of honor where I could have an unobstructed view. The choir loft was already filled with PURE people and their caregivers and friends, who were eagerly awaiting the start of the day's service.
After a brief welcome and responsive reading, ending with the instruction from Psalm 133:1, we sang a few songs of praise in rapid succession. Appropriately, we confirmed "How Good and Pleasant" it is when God's people can dwell together in unity. As if to answer how this can be among a people so diverse, the opening strains of "Jesus Messiah" began to play.
I gazed from the screen where the words were being projected to see many members of this PURE choir using American Sign Language to tell the story in song of a messiah who was the "…name above all names…Lord of all." By the time we reached the bridge, each PURE person was intoning with all his or her might "…all our hope in you, all our hope is in you. All the glory to you God, the Light of the World!" Tears began to course down my cheeks that would not stop until the Benediction.
When searching for words to capture the mysteries of Christian community in Life Together, Dietrich Bonhoeffer wrote, "The exclusion of the weak and insignificant, the seemingly useless people, from a Christian community may actually mean the exclusion of Christ; in the poor brother Christ is knocking at the door."[2]
Truly, I felt Christ knocking at the door of my own proud heart. Banished once again was the myth of self-sufficiency – the idea that I can use my own strength to achieve my deliverance. Instead, each of us in attendance that day had Christ speaking to us through the PURE as witness to lives surrendered to His power and strength in contrast to our weakness.
The time of worship would become even more meaningful, however, as our PURE worship leaders would start to share a special selection of songs they regularly sing during their gatherings together. In a short time we confirmed that God's love is like a river "Deep and Wide". We recounted his majesty and goodness with "How Great Thou Art" and "God is So Good." We raised our voices in praise as we sang "This Little Light of Mine." And we practiced the joyful expectancy of the Resurrection as we fairly shouted "When All the Saints Go Marching In" and "Soon and Very Soon."
Just before the offering, one of the caregivers explained that their last selection would be in honor of a member of their Sunday school class who had passed away that very year. There was a time of remembering his winning smile and the way he encouraged everyone with an exuberant attitude of gratitude and joy in the midst of uncertainty and pain. In his honor we sang his favorite song, "Amen." I could not think of a finer testimony of humanity to help us confirm the peace of God with this song of agreement and unity.
Then, a PURE woman who has seen many years gave the Offertory Prayer. She began her conversation with the Lord by saying, "God, thank you for our church that gives us a place to learn about your son, Jesus." Even though we had risen for the prayer, I felt my knees give way and I sank back to my humble pew. The simple thanks of a woman who knows that the presence of community is a gift to be thankful for collapsed whatever was left of my pride. She continued to thank God for their special needs Sunday school class, its members and teachers. She closed by asking God to "always remind us that we don't really have disabilities, only limitations."
A truer prayer I have never heard uttered. In context of thanking God for community and for his Church, this PURE woman completely leveled the playing field by asking God to remind everyone that because of him and his grace we are not "disabled" but only hindered by the limitations of this world. Disease, sickness, loss of function, poverty and even death are limitations we are promised will one day be reconciled. In that moment, there were no people in that room with disabilities – only temporary limitations.
As I sat weeping with my head in my hands, realizing my own limitations, I heard the rudimentary plinking of a familiar tune on the piano. Looking up I saw a PURE man graciously playing "Jesus Loves Me" as members of the special needs Sunday school class walked the long aisles to collect the offering. As a matter of fact, the aisles were so long that one verse of the song was not enough so he continued his medley with "Take Me Out to the Ballgame" played in the same key. Murmurs of appreciation and joy rippled through the congregation as we all began to join in and sing, "…Buy me some peanuts and crackerjacks. I don't care if I ever get back…" At the end of the song as we called strikes and finished with "…at the ol' ball game," in a style that can only be described as unassuming, one PURE man yelled, "Play ball!"
And we all laughed. We laughed not because we were making fun of his mental capacity, but because we were filled with the delight of his fellowship. No one laughed at him but with joy because of him. Bonhoeffer wrote, "The more genuine and the deeper our community becomes, the more will everything else between us recede, the clearly and purely will Jesus Christ and his work become the one and only thing that is vital between us."[3] That day there was only Christ and his redeeming work among us – all else simply receded.
After the Benediction we sang the song this group of PURE saints typically uses to close each gathering. Made popular by Roy Rogers and Dale Evans, it is a song that wishes each member well until we meet again. In singing it, we verified that there are storm clouds in this world and places we feel fear. But the answer to those fears and questions is the Body of Christ.
That Body was beautifully and wonderfully on display at First Baptist Church of Tucker. They have learned to dwell in peace and unity by acknowledging only shared limitations – not disabilities. Each member is honored for the gifts they bring to the community and Christ is the only thing vital between them. In this place the clouds roll back revealing sunny weather on a happy trail.
Happy trails to you, until we meet again.
Happy trails to you, keep smilin' until then.
Who cares about the clouds when we're together?
Just sing a song and bring the sunny weather.
Happy trails to you, 'till we meet again.
---
[1] The Holy Bible: Today's New International Version. (Grand Rapids, MI: Zondervan, 2005), Ps 133:1.
[2] Zondervan, Life Together: the Classic Exploration of Faith in Community, 1St Edition ed. (New York: HarperOne, 2009), p38.
[3] Zondervan, Life Together: the Classic Exploration of Faith in Community, 1St Edition ed. (New York: HarperOne, 2009), 26.